Barbara's Books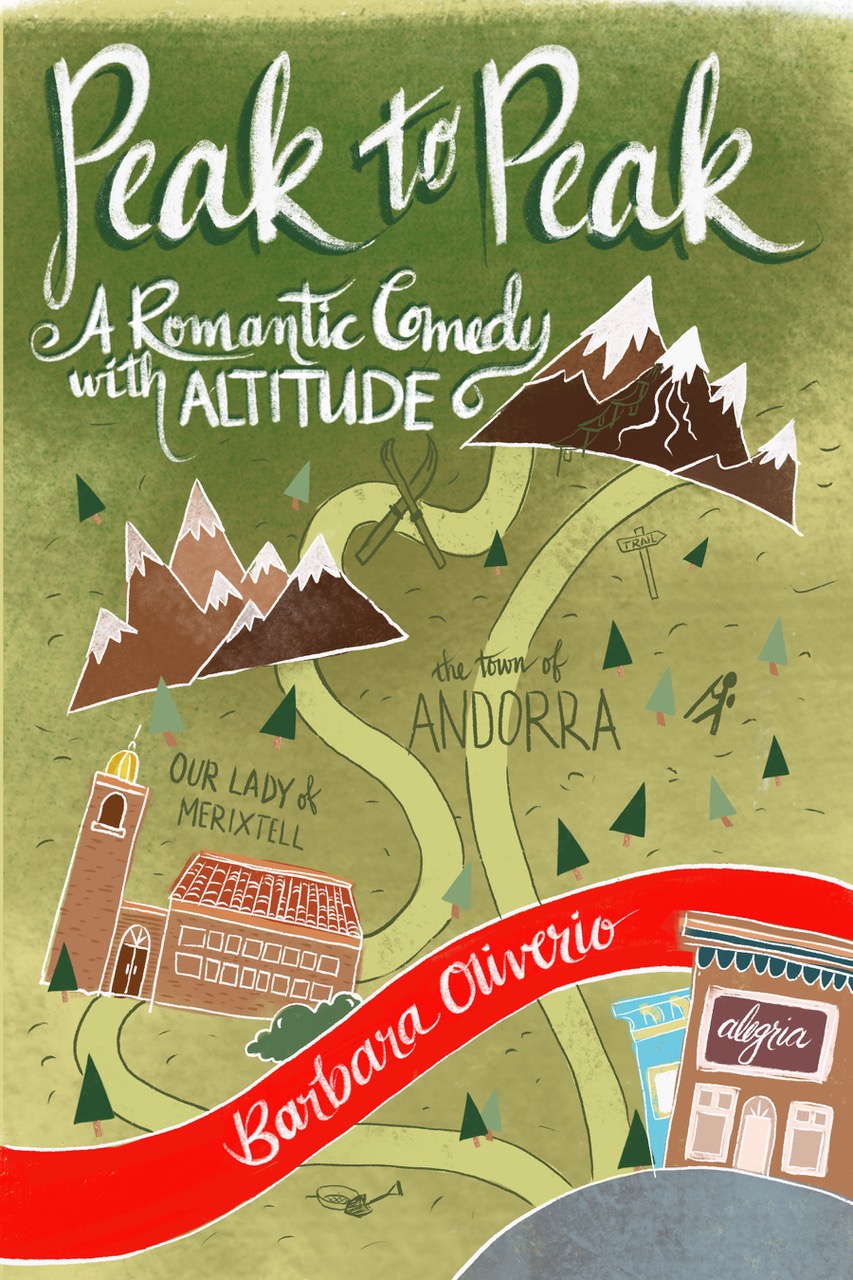 Peak to Peak: A Romantic Comedy with Altitude
Romie Costas lost her parents when she was a baby and was raised in an exclusive convent boarding school high above a charming ski village in Colorado. She now runs a quirky gift shop in the town, and her life is uncomplicated until a global conglomerate who claims the mountain threatens to close down the school and evict the nuns that run it.
It's up to Romie to determine a way to protect her childhood home, and she recruits a sophisticated alum who is a high-powered attorney, an elderly British globe-trotting couple, and even her vivacious childhood best friend in her quest. Along the way, she meets Crosby McArthur, a charmer with striking jade eyes and a mysterious reason for popping up in the village.
Can Romie and her crew send the corporation back down the slopes? And what will it take for  Crosby to secure a lifetime pass to Romie's heart?
Warmth, wit, and authentic characters blend with laugh-out-loud humor to make a satisfying sweet romantic tale.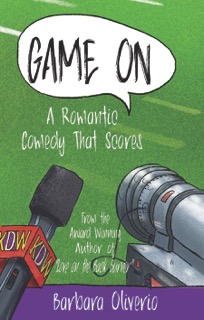 Game On: A Romantic Comedy That Scores
Stunning, violet-eyed Maisie Valenti grew up in the rough-and-tumble world of sports with a football coach father and six athletic brothers. Her dream job has always to be a national sports reporter and she is slowly working her way up the ladder to be in a major market.
On her way, she shares the screen with popular sports celebrities who have dazzling smiles, but it's Aleksander Markovich behind the camera who has always remained her solid friend – so much that he is firmly stuck in the friend zone.
Maisie finally gets her big chance to move to the nation's biggest market and gain the approval of a national sports heartthrob– if only she'll make a professional compromise.
Should Maisie do whatever it takes to get her dream job? And what would it take for Aleksander to step in front of the camera and finally come into focus for her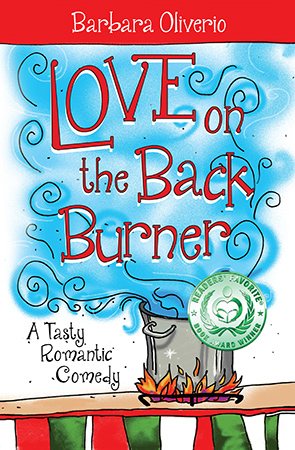 Readers' Favorite! Love on the Back Burner: A Tasty Romantic Comedy
Youngest in an Italian-American family that includes one brother who is a rock singer-turned-priest and another who successfully manages the family business, Alexandria D'Agostino wanted to stand out, so she moved from her small hometown and is enjoying a successful marketing career in Denver.
On the advice of her best friend Keira, as well as office pals Natalie and Elliott, she uses the cooking skills learned from her immigrant grandmother and studies the cuisine of each prospective boyfriend's background to improve her chances at love.
Alexandria encounters comical mishaps along the way including one unexpected dinner for three and a meat-focused dinner for a vegetarian. After a corporate restructure somehow driven by new office heartthrob Cameron Grayson, she flies back home for counsel.
Will she come back to Denver? Or should she re-evaluate the boy next door from high school? Should she finally admit that being a chef is her true dream? And how does Cameron fit on the menu? BONUS: INCLUDES RECIPES FEATURED IN THE BOOK!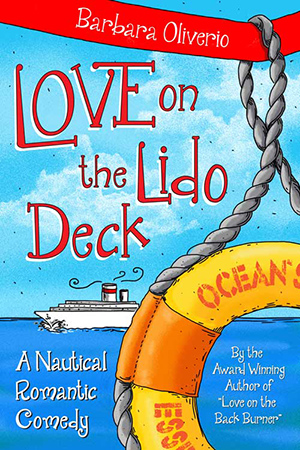 Love on the Lido Deck: A Nautical Romantic Comedy
Sharp-witted, always-organized Keira Graham has traded in her high tech career as a systems analyst for the whirlwind world of event planning. As she builds up her fledging business, she learns that her widowed mother has news of her own – she has a serious gentleman caller! Is Keira ready for mom's new romance?
When she gets a game-changing opportunity to organize a major event on a luxury Caribbean cruise, Keira turns to best pal chef Alexandria D'Agostino to help recruit famous chefs who will offer classes for foodies looking for fun in the sun as they gain cooking know-how. The cruise becomes a rollicking adventure for Keira, her sassy assistant Juliet, the entire D'Agostino clan, Keira's mother and other surprise guests. And has Keira meet her match in charismatic Cruise Director Brennan McAllister, who could have something more than keeping everything shipshape on his mind? BONUS: INCLUDES RECIPES FEATURED IN THE BOOK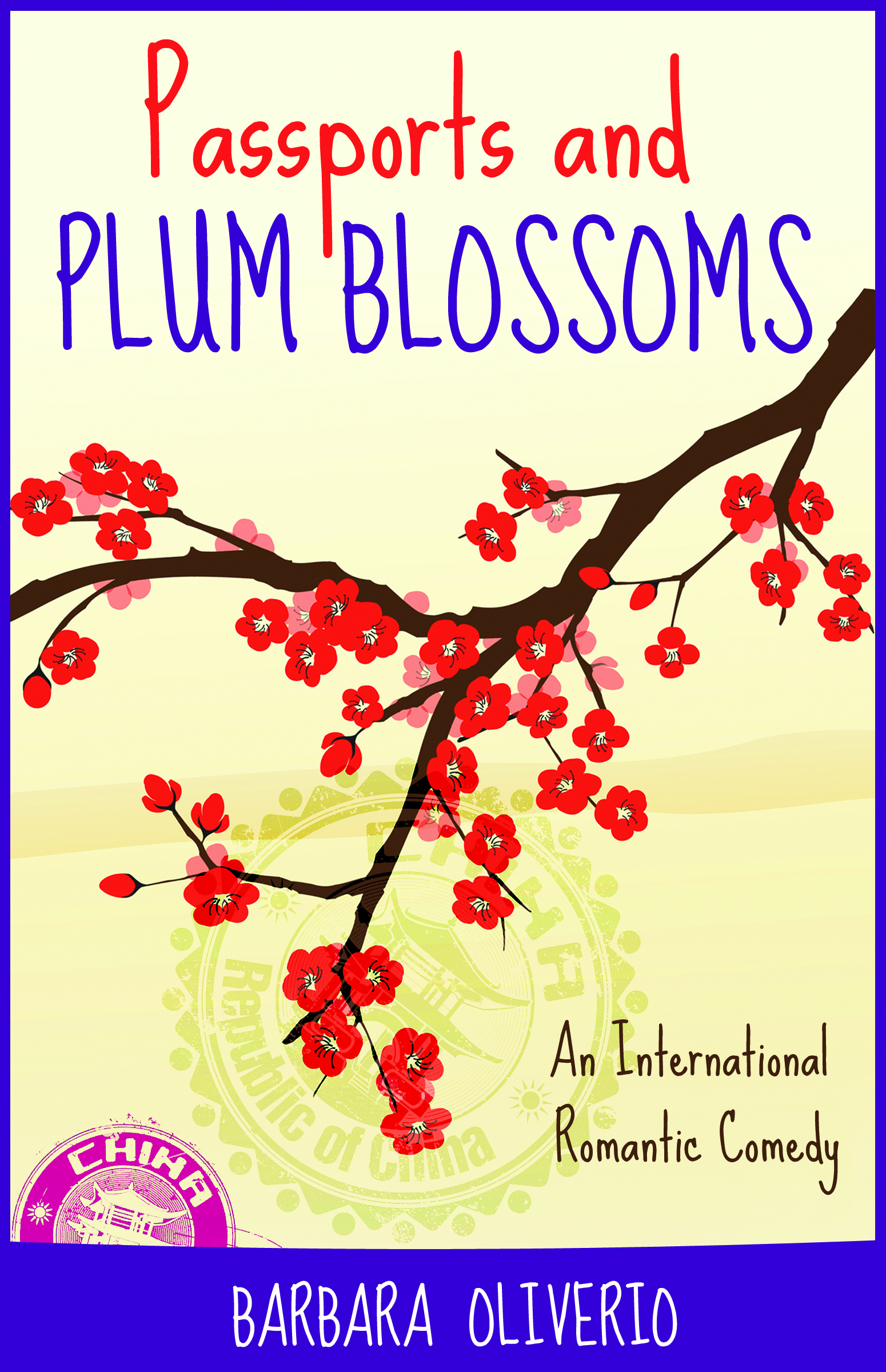 Passports and Plum Blossoms: An International Romantic Comedy
Now an AudioBook!
Annalise Fontana is feeling blue with no job, no boyfriend, and packed among her childhood memories in her parents' home. What could be more enticing than the opportunity to serve as a companion to her elderly Auntie Lil on a senior citizens' tour of China (with a side trip to Singapore)? She digs out her passport and packs her bags and assumes that she's in for a tranquil Jane Austenesque journey. Nothing could be further from the truth as the trip takes a turn before they even leave the country. What follows is a lively journey with a cast of quirky travel companions who are anything but dull. The Fontana girls immediately fit in to the festive group. While visiting heart-stopping sights, Annalise also has her heart begin pounding faster as she meets a number of charming young men. But who is the mysterious, brooding stranger who seems to pop up on the streets of Singapore, in Beijing's Forbidden City, and stays on her mind at the Great Wall of China?